Aspire Breeze 2 is an all-in-one product with a new and improved design making it more compact and ergonomic. It has a new convenient Pod system that holds 2 ml of E-juice.
Features
1000mAh battery
Tank capacity: 2 ml
Simple one-button function
Micro-USB charging
Smart Pod system
Available in Red and Blue
Contains
1 x Aspire Breeze 2
4 x extra O rings
1 x Silicone seal
1 x 0.6 ohm coil
1 x 1.0 ohm coil
1 x Micro-USB cable
1 x Manual
Filling your Breeze 2 with e-juice
Squeeze the pods release buttons on each side of the device to remove the pod system. Then invert the pod and lift the silicon seal, place the filling bottle/dropper into the pod filling hole, squeeze the filling bottle/dropper bulb to add your E-liquid into the pod system. Put back the the silicone seal firmly and re-insert the pod into the power unit.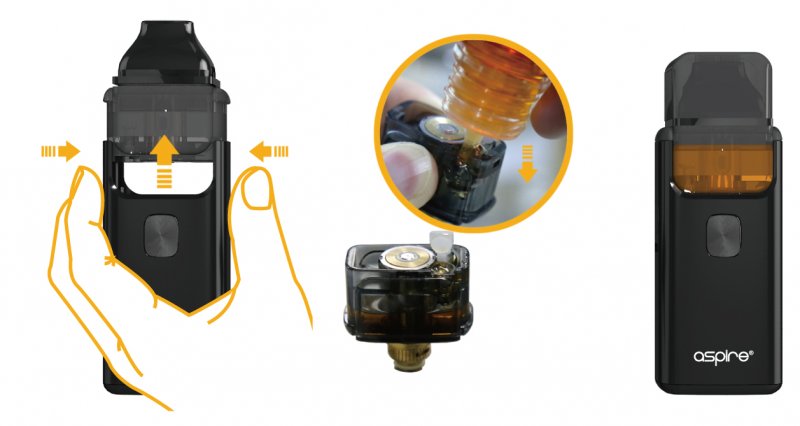 Coil installation
The coil installation is easy, just pull and remove the drip tip, unscrew and pull out the airflow component. Then detach the coil from the airflow control ring and replace it with a new one. Screw the airflow component back to the pod system and put back the drip tip section. NOTE! When inserting a new coil and filling the pod, always let the device stand for 5-10 minutes to allow the coil to soak up the E-juice. This will help to avoid dry hits that can damage the coil.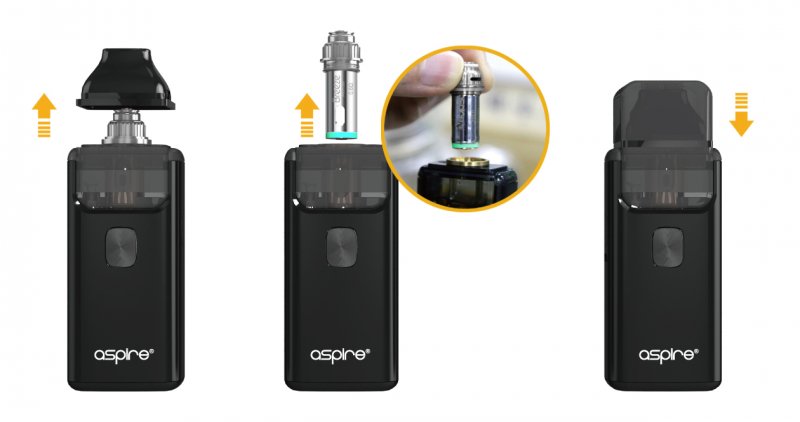 Components of Breeze 2