Favostix offers an elegant and slim design and uses the latest mesh-coil technology in its pod system. Enjoy a superior taste experience and an even smoke intake.
Features:
1000 mAh battery
Built-in mesh-coil
Activated by auto draw or fire button
Quick charge with USB-C
1-30W adjustable output
Convenient filling
0,42" OLED-display
Available in Jet Black, Space Gray, Garnet Red, and Hunter Green
Specifications:
Size incl. pod (mm): 113.2 x 25 x 13,6
Weight 46g
Tank capacity: 2.0 ml
Material: Aluminum alloy oxide
Coilspecifications: 0.6Ω 15-18W, 1.0Ω 12-15W
Continuous fire time: 7s
Supported resistance range: 0.3-3.5Ω
Type-C Charging Port
Included:
1 x Favostix Device (1000 mAh)
1 x Favostix Pod 1.0Ω Preinstalled (2.0 ml)
1 x Favostix Pod 0.6Ω (2.0 ml)
1 x Type-C Cable
1 x User Manual
Filling your Favostix with e-juice
Remove the pod from the main unit. Invert the pod and lift the bottom plug. Place the filling bottle/dropper into one of the pod filling holes and squeeze the filling bottle/dropper bulb to add your preferred e-liquid into the pod system. Lower the plug back down and re-insert the pod into the main unit.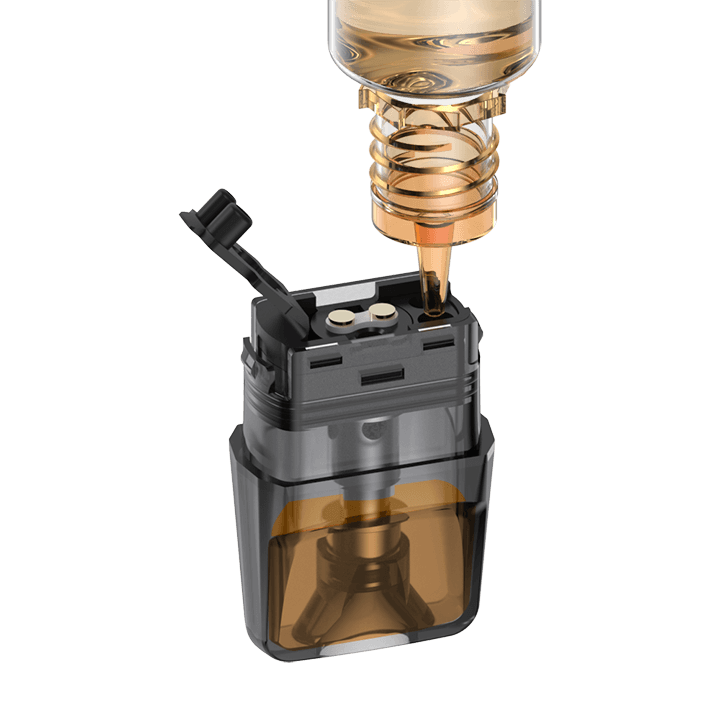 Components of Favostix